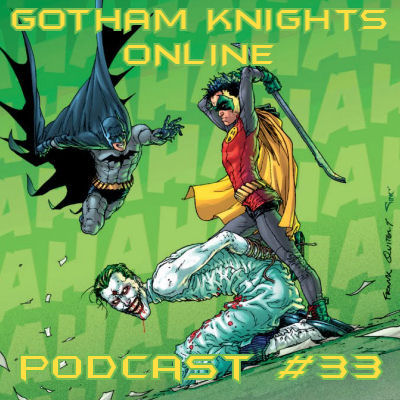 This week due to technical hitch you only get Bob who gives a quick overview on the recent ongoings in the world of Batman covering the last week of news in the comic book industry, media, merchandise and comic reviews.
Show Schedule:
Introductions: 00:00 - 02:07
News: 02:07 - 15:50
- We do a summary of all the news in the comic, media and merchandise industry for 5th July to 11th July.
Comic Book Reviews: 15:50 - 32:25
- We talk about all the comics released last week
Batman: Knightfall: 32:25 - 37:36
- Listen to Batman: Knightfall Part 1 from BBC Radio
Total: 39min (35.9MB)
http://batmangothamknightsonline-podcast.blogspot.com/2010/07/gotham-knights-online-podcast-33.html
AVAILABLE THROUGH iTUNES. CLICK HERE TO SUBSCRIBE.
Bob
I'm interested to know what you thought of my one man show this time around!!!

_________________
"It's not who I am underneath... but what I do that defines me." - Batman Begins...